The Finest in Italian Luxury
Hadleigh's is a luxury, one-of-a-kind clothing brand that offers an effortlessly modern style. Our garments are expertly crafted in Italy using the finest materials, with each piece designed by Gable & Ed to showcase the artistry and sophistication of our brand.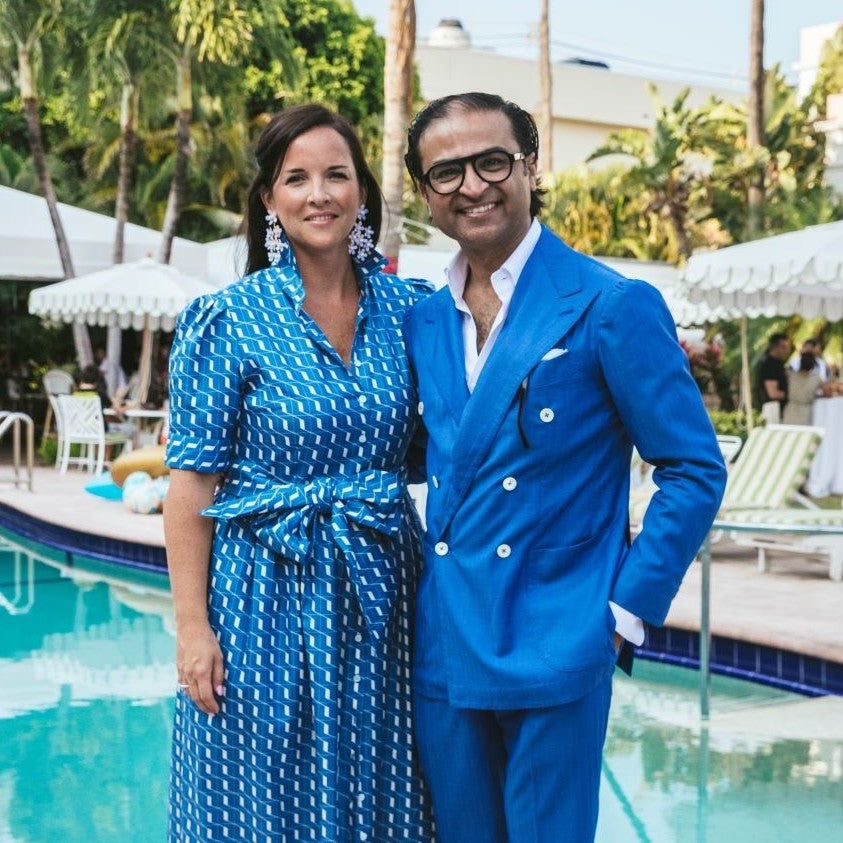 Our Story
Husband and wife clothing designers, Ed and Gable Shaikh, founded their men's and womenswear brand in 2009 and thoughtfully named it after their eldest of three daughters, Hadleigh. For more than a decade, the Shaikhs have worked relentlessly to provide the finest luxury clothing collections. Personally sourcing exquisite textiles from around the world, and partnering with the most talented artisans in Italy, every intricate detail of each garment is taken into account with nothing less than an exceptional finished product being acceptable. The final result: impeccably designed clothes with an old world inspired personal touch, for the modern lifestyle. 
Meet Ed & Gable