About Hadleigh's
Husband and wife clothing designers, Ed and Gable Shaikh, founded their men's and womenswear brand in 2009 and thoughtfully named it after their eldest of three daughters, Hadleigh. For more than a decade, the Shaikhs have worked relentlessly to provide the finest luxury clothing collections. Personally sourcing exquisite textiles from around the world, and partnering with the most talented artisans in Italy, every intricate detail of each garment is taken into account with nothing less than an exceptional finished product being acceptable. The final result: impeccably designed clothes with an old world inspired personal touch, for the modern lifestyle. 
SIGNATURE SLIPPERS

The iconic Hadleigh's smoking slippers handmade in Italy with the finest materials and textiles are worn around the world.

FAMILY OWNED & OPERATED

Named after Ed and Gable's eldest daughter, Hadleigh's was founded in 2009 to provide the finest luxury, Italian, clothing collections.

Hadleigh's Atelier

Visit our penthouse atelier on Madison Avenue in New York City, our flagship atelier in Dallas, TX, and our newest location in Palm Beach.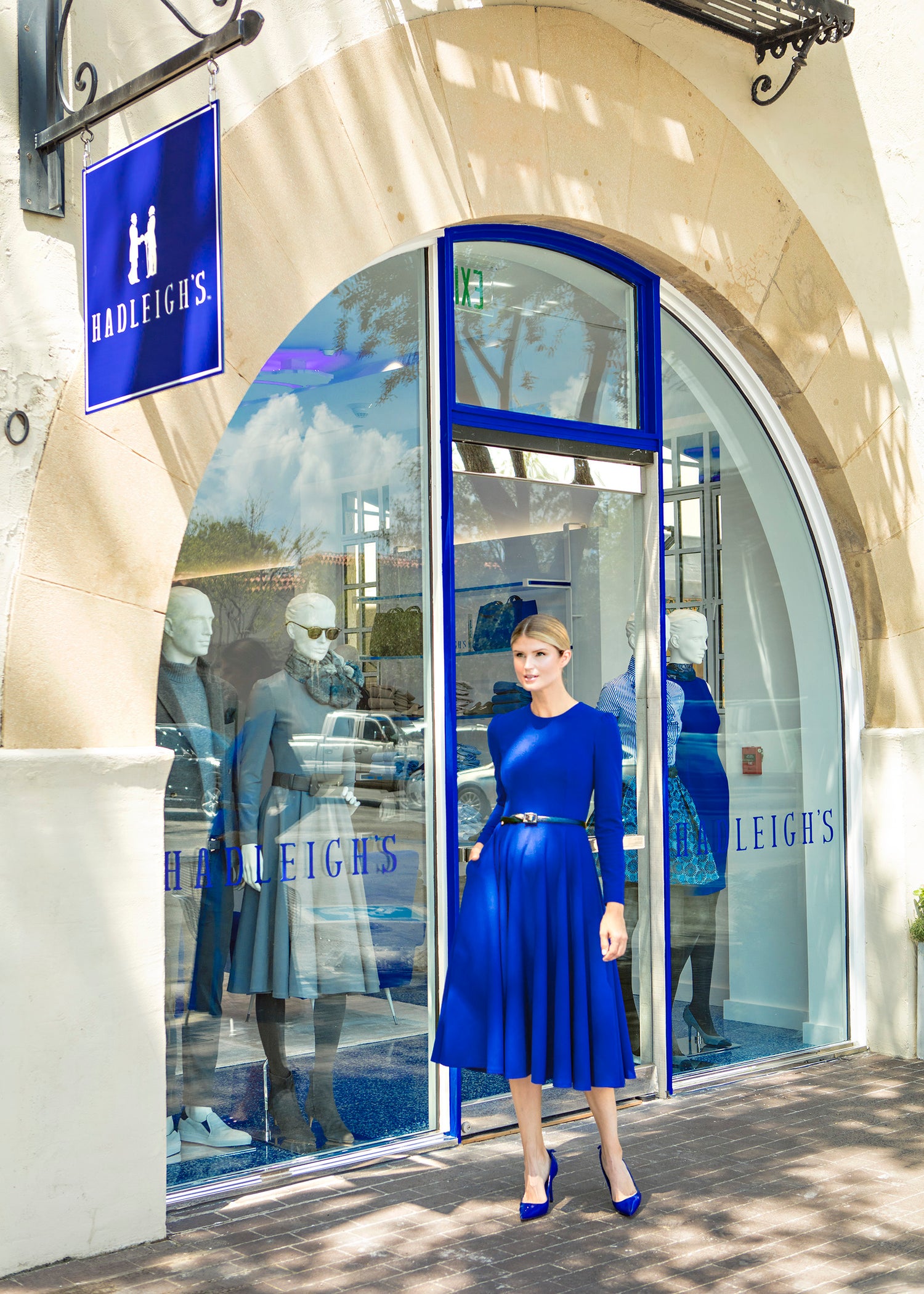 From Hadleigh's iconic smoking slippers for men and women that have been carried by Neiman Marcus and Bergdorf Goodman, to signature shirt dress in classic feminine silhouettes, couture wedding gowns, hand tailored bespoke suits, and the Field Shop collection founded in 2020, customers from near and far have sought out the sophisticated brand as a revered destination for an unparalleled style experience. Upon final design review, each carefully crafted piece is intentionally marked with their signature stamp, a logo representing a subtle nod to timeless quality with two refined gentlemen shaking hands to form an "H." 
In addition to their penthouse atelier on Madison Avenue in New York City, the designer duo expanded their prestigious Highland Park Village women's boutique in Dallas, Texas, to adjoin their upstairs men's atelier, and plan for additional expansions in the future. Hadleigh's continues to receive local and national accolades from Robb Report, Esquire, Town & Country and more, in addition to the numerous clients around the world they consider family. Among the qualities that make Hadleigh's distinctly unique, as Gable pointed out in an interview with Elizabeth St., "...Every day we have the great honor of working in a place with our daughter's name on it. It is a sense of ownership and pride making sure everything is of the utmost quality and all of our customers are part of our family."
Meet the Founders
Both Ed and Gable have impressive backgrounds in fashion design, working with renowned institutions and studying various aspects of the industry for decades. While Gable oversees the creative design and development of the women's and children's collections, specializing in creating custom special occasion gowns, Ed directs the men's bespoke and ready to wear lines, including Field Shop by Hadleigh's. The Shaikhs reside in Dallas, Texas with their three daughters, Hadleigh, Everleigh and GG, and their four dogs, Molly, Teddy, Charlie and Birdie.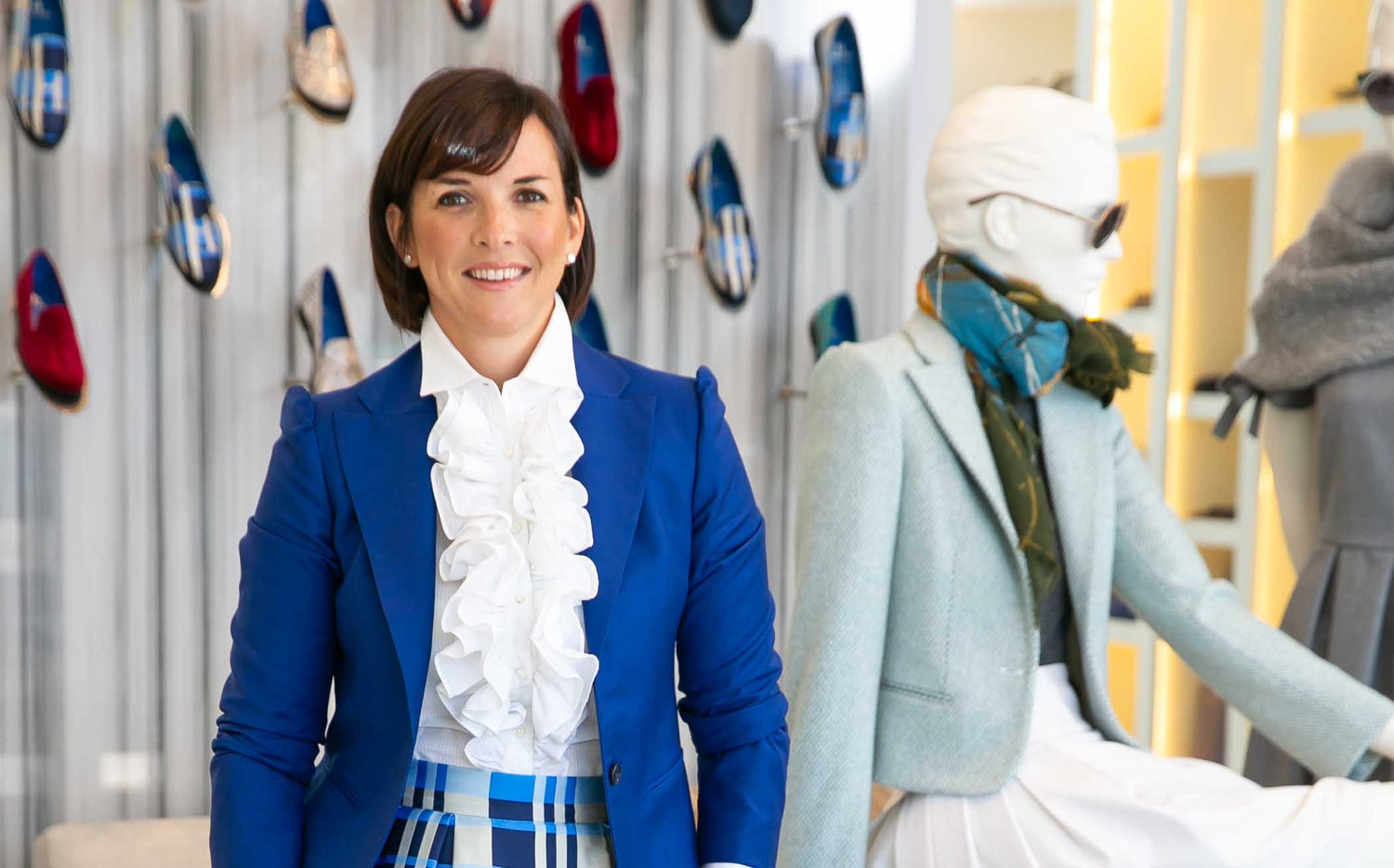 Meet Gable
Born in Dallas and raised in New York City, even from a young age Gable had an inherent love for all things beautiful. After attending college at Manhattan's prestigious Fashion Institute of Technology, she moved to Dallas to pursue her career in fashion. Subsequent to working at Ralph Lauren in New York, she transitioned to their boutique in Highland Park Village. Now, Gable is the creative director and designer of womenswear, in addition to the children's collection, and oversees brand development.
SHOP Gable's Picks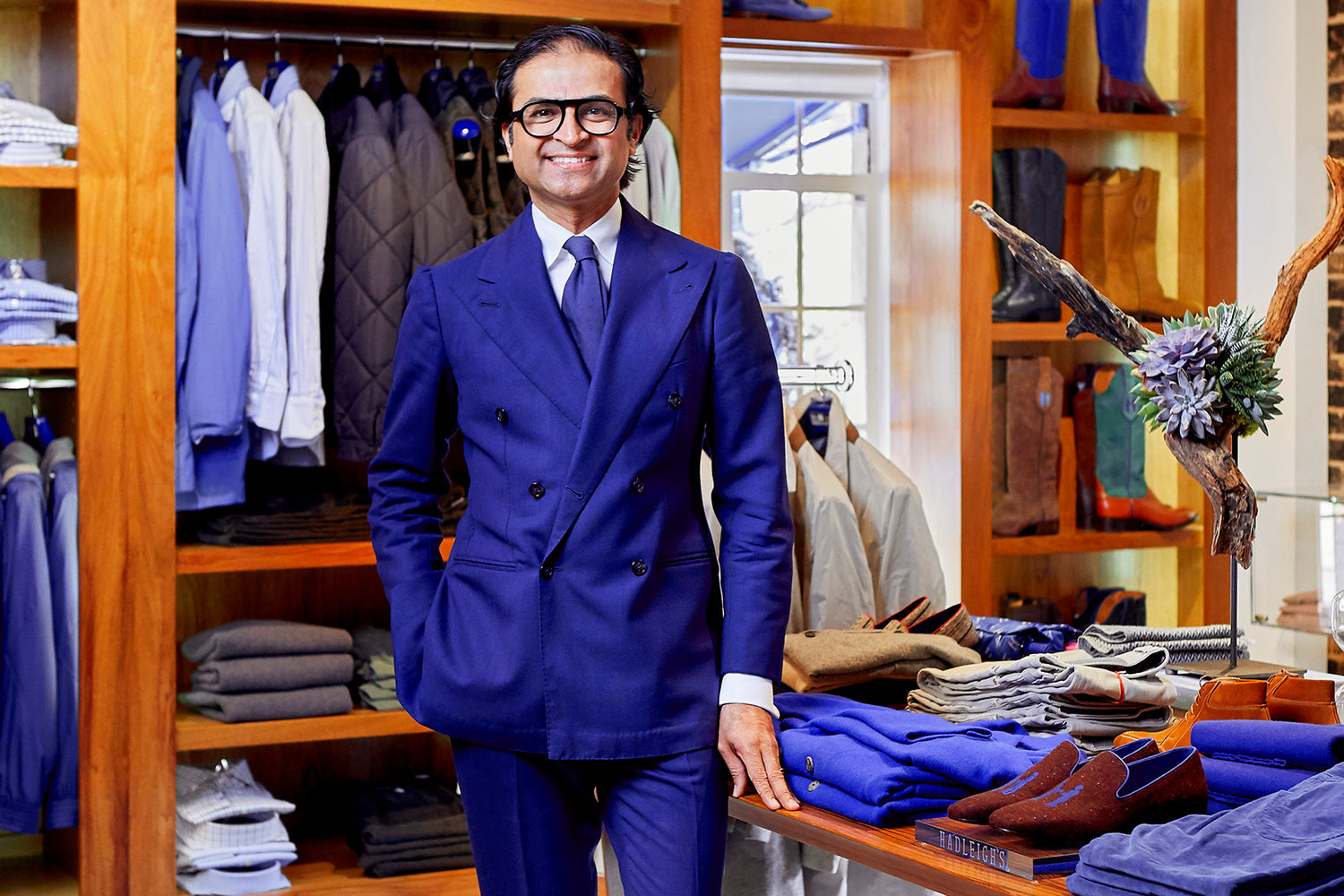 Meet Ed Shaikh
Originally from Karachi, Pakistan, Ed moved to Texas for college and studied fashion merchandising. With an affinity for classic style and a passion for cultivating relationships, he quickly took to retail and started his career working under Dallas' most distinguished names in fashion. Ed naturally thrived as a high performing sales manager and menswear buyer, even becoming one of Ralph Lauren's top sales producers in the world. Now, Ed is the creative director and designer of menswear, overseeing all bespoke designs, ready to wear collections, and Field Shop by Hadleigh's.
Shop ed's Picks